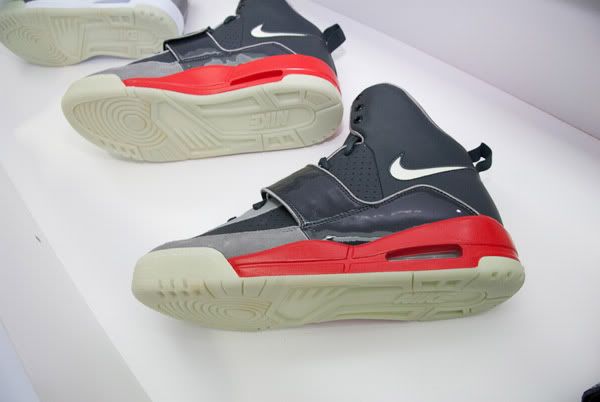 Now I'm not one for hype but the Air Yeezy bug bit me long time ago. Fun fact about me: I am absolutely against Kanye West for reasons that would require another entry to write out. Mainly I think he's selling out his fans and is trying TOO hard to be a rap anomaly (thank Jesus for spell check).
Well, in making my rounds I discovered these Air Yeezys on
NiceKicks
. I've been in love with the Yeezys since I saw the black and pink pair. Even tho I don't like Kanye, I think these sneakers were designed good and deserve the hype they get. The color choices are also on point. Yet another quality Nike creation. Check the pics below and comment on what you think about them. Click "Read More" for more pics.
All Pics are curtesy of
NiceKicks: www.nicekicks.com