If you know anything about something (I'm going to be using that a lot from here on), you know that Jadakiss's album The Last Kiss is releasing tomorrow, April 7th, after being pushed back from an original March 10th release date.
Jadakiss, right now, is one of the foremost rappers still doing it... I'm not discrediting Soulja Boy but Jadakiss might have that number one spot in this moment. He murks any song as far as content and flow goes, he also murks any remix, and even sexes RnB songs. Damn.
If you haven't heard Kiss My Ass the mixtape, check it out
here
(from
NahRight.com
). This mixtape will give you a taste of what's to come.
Anyway, make sure you go to BestBuy or The Wiz (lol) to pick up that album. It's Oh Nine and rap is making a rally back to the forefront of music. Support good rap, even if you get down with the shitty rap. Learn to get down with both.
Kiss will be signing records at these locaitons:

Tuesday April 7th 7:00 PM
Best Buy
400 E. Fordham Rd
The Bronx, NY
718.329.8788
Thursday April 9th 4:00 PM
Basement Mix Records
439 Crescent St
Brooklyn, NY 11208
347.663.5124
Click "Read More" To see a full tracklisting...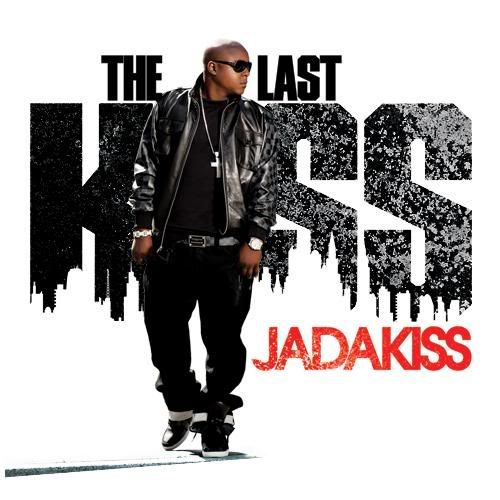 1 Pain & Torture
2 Can't Stop Me featuring Ayanna Irish
3 Who's Real featuring Swizz Beatz & OJ Da Juiceman
4 Grind Hard featuring Mary J. Blige
5 Something Else featuring Young Jeezy
6 One More Step featuring Styles P
7 Stress Ya
8 What If featuring Nas
9 Things I've Been Through
10 I Tried featuring Avery Storm
11 Rocking With The Best featuring Pharrell
12 Smoking Gun featuring Jazmine Sullivan
13 Cartel Gathering featuring Ghostface Killah & Raekwon
14 Come And Get Me featuring S.I. & Sheek Louch
15 By My Side featuring Ne-Yo
16 BONUS: Letter To B.I.G. featuring Faith Evans
17 BONUS: Something Else Remix featuring Young Jeezy, Snyp Life, Bully, AP, Boo Rossini & Blood Raw
18 BONUS: Death Wish featuring Lil' Wayne